Search Products
Enter Keyword and click Go to Search Products

Shoppers Online: 168




Welcome to Fine Country Living Primitives!
We truly love what we sell and many of the products you see here can be found in our own circa 1827 home in Pennsylvania.
We would like to open our hearts and home to you and invite you to visit the "About Us" category on the left side of our website where you can view a virtual tour of our home.




We offer Fast Flate Rate Shipping so you know what your final order total will be at checkout ~ no surprises after the sale!



Visit our Country Sampler Category to see our products featured on the cover of Country Sampler Magazine!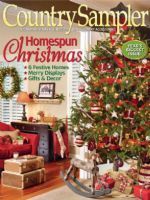 If you enjoy our website, we'd appreciate you sharing it
with your friends and family!







Fine Country Living Primitives


Promote Your Page Too




~ All contents of this website including pictures taken by Fine Country Living Primitives, descriptions of our business and home, and product descriptions are protected under United States Copyright Laws, all rights reserved ~



All Rights Reserved © 2010-2015 Fine Country Living Primitives
Website Built with DIYeStores.com
Visits: 407475
Shopping Cart
Cart Value: $0.00
Cart Items: 0
View Cart
Featured Products
Teeny Rice Lights on Brown Cord ~ 100 count
$16.00
Vintage Inspired "Wynter" Burlap Sack
$13.75
Small Paul Revere Lantern ~ Pewter
$5.25
Pine Cone, Berries and Rusty Star Candle Ring (9004)
$6.25
Burlap and Bell Ribbon Garland
$18.00
Primitive Drip Battery Operated Taper Candle with Timer ~ Burnt Mustard
$8.00
Lighted Saltbox House Paper Towel Holder
$64.00
Antique Cutter Quilt Christmas Tree ~ Blue Sugared
$50.00
Snowflake Candle Mat
$9.00